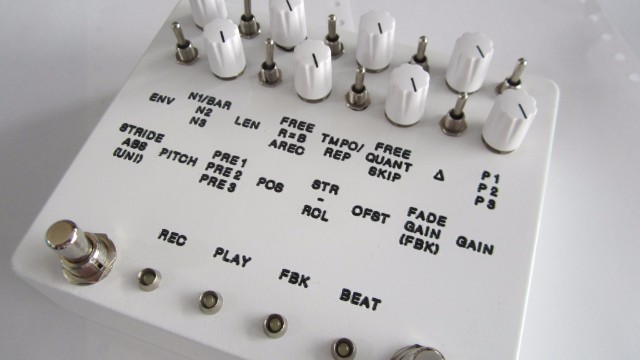 Montreal Assembly pedals are something special – they carry strange names and they do strange things that can't be done with any other pedal. Their newest creation, "856 for ZELLERSASN", seems to be a more complex version of the legendary "Count to Five". Scott Monk, Montreal Assembly mastermind, writes,
"The 856 for ZELLERSASN is a looper and sample sequencer. Samples are taken of different parts of a loop and played back in various rhythms and at different pitches. A designed sequence can be stored and can be applied to new recordings (loops). The pedal features MIDI input, and any parameter can be controlled by an external midi device. The pedal is not true bypass but uses an all analog signal path for the dry loop."
All Montreal Assembly pedals are built in small quantities and are out of stock quickly. If you want one, you should subscribe to the mtl.asm mailinglist – it will tell you when new ones are available so you can place an order.