NOundo – a powerful loop software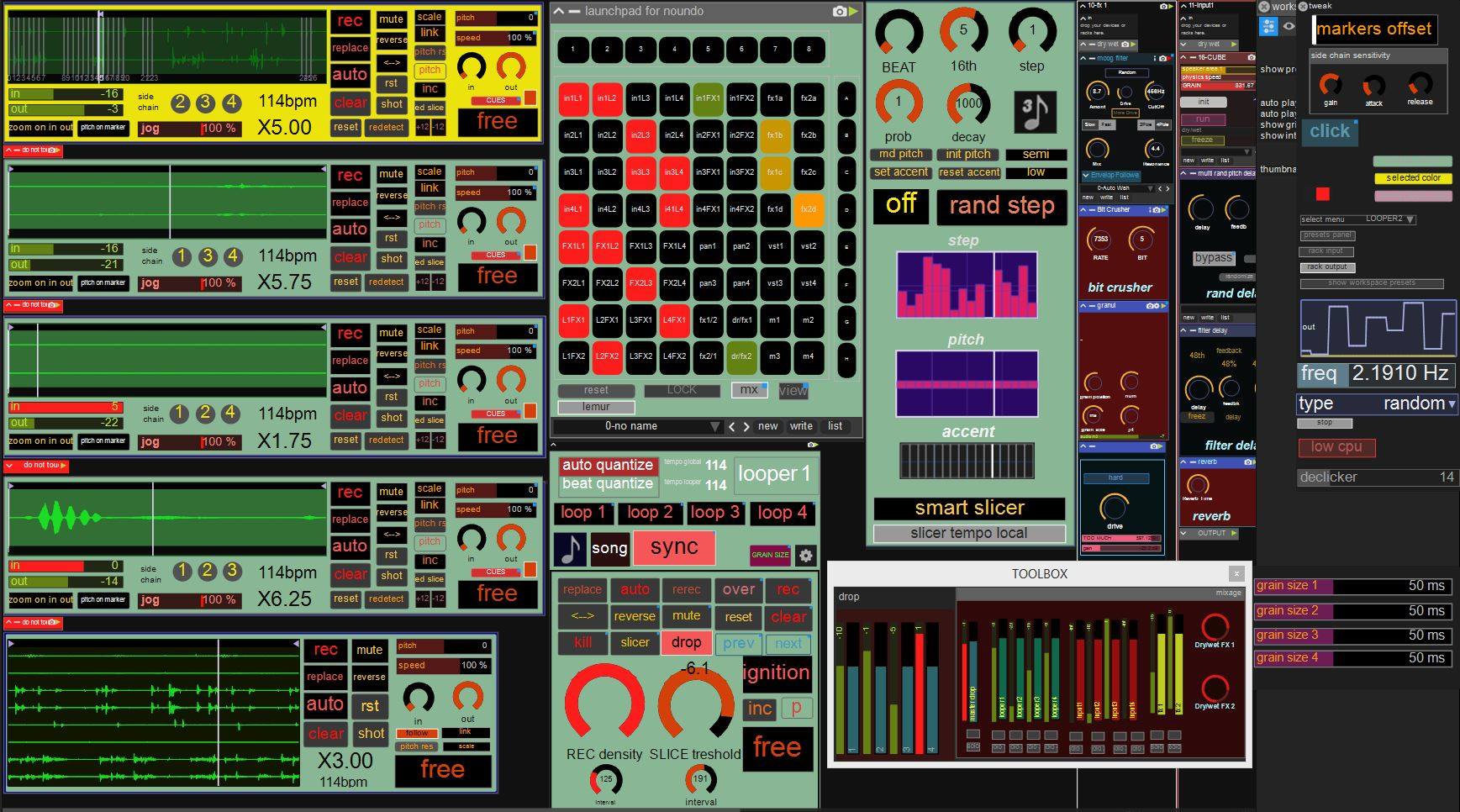 NOundo is the powerful livelooping software that Emmanuel Reveneau uses for his utterly amazing 'Lucid Brain Integrative Project' music.
Available since 2018, NOundo is a modular multi-input live looping software dedicated to composition and orchestration in real time, developed in Usine Hollyhock by two musicians for musicians. Designed above all for live performance, flexible and open, its simple rules, original architecture and a set of discreetly automated procedures make NOundo a kind of universal machine tape capable of responding to an infinite number of musical situations, from the most conventional to the most sophisticated, with maximum freedom and cognitive comfort.

NOundo and its manual can be downloaded here: http://www.sensomusic.org/addons.php
To join the FB group: https://www.facebook.com/groups/NOundo/
General presentation:


Minimalism demo:
In his latest video, Emmanuel shows that NOundo can also be used to emulate some of Andre LaFosse's Echoplex Digital Pro (EDP) tricks: