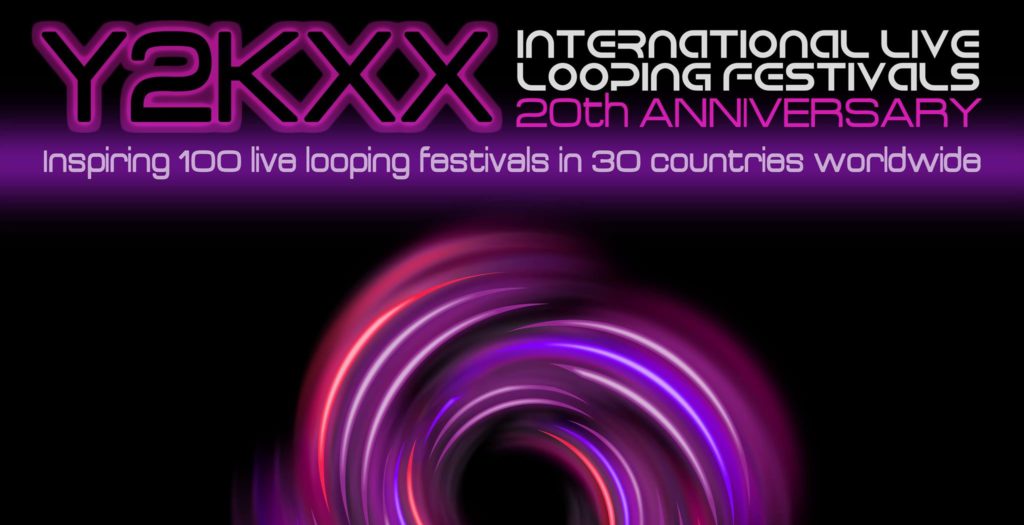 Rick Walker, Easter Sunday 2020:
The celebration of the 20th Anniversary of the Y2K INTERNATIONAL LIVE LOOPING MAIN FESTIVAL in Santa Cruz and San Jose, California (planned for October 2020) has been postponed until October 19th through 26th, 2021.
We made this decision because of a desire to have solidarity with all of the 20th anniverary celebration festivals in Europe, UK, Asia, the US and Mexico which have all been cancelled for the COVID 19 Virus Pandemic.
All these festival will probably be rescheduled for the Spring and Summer of 2021.
Also, so many musicians have had such a hard time with the elimination of ALL paying gigs in public that many of the returning headlining artists who were coming this October will not be able to come in 2020.
We look forward to doing online performances throughout the rest of the year.
Be safe, loopers! Shelter in Place until it's safe not to and stay creative.

WE LOVE YOU ALL!!!!